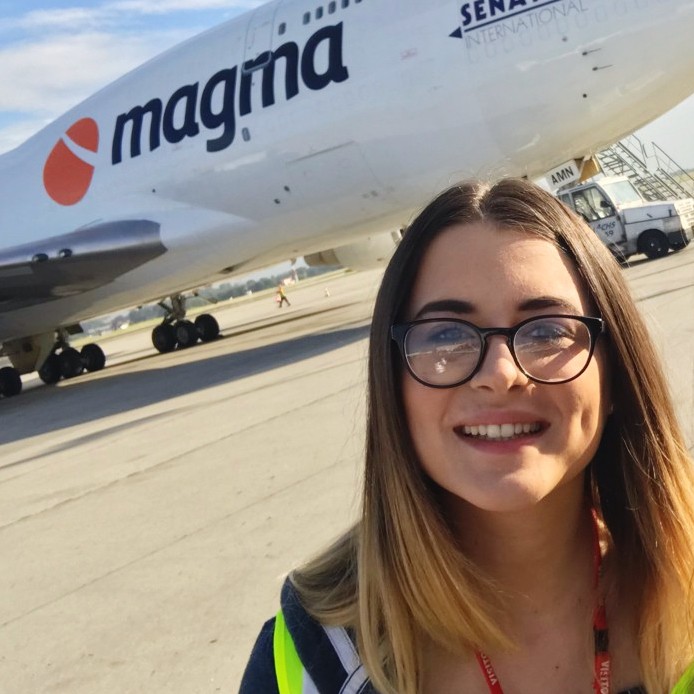 To celebrate International Women's Day at Magma Aviation we are shining a spotlight on women in aviation and the huge variety of roles available in the industry. Our Celebrating Women in Aviation series holds space for the experiences of our wonderful colleagues, giving you an insight into their roles, how they got to where they are today and their advice for other women and girls considering a career in the aviation industry.
Joanna Reeves joined Magma Aviation 3 years ago as Commercial Executive, and this was the beginning of her career in aviation. She has happy associations with the industry that hark back to when she was a young girl, walking excitedly out of Orlando International Airport and feeling the hot air hit her before visiting Walt Disney World.
As she got older Joanna's interest continued, and she studied Travel and Tourism at college. It was at this point that she decided she would like to work in the aviation industry one day, and soon after she found her job at Magma Aviation.
Joanna's job is focused on Magma Aviation's regular scheduled flight to Africa;
"I communicate with our sales agents globally on a daily basis and we work together to secure freight on this flight. This involves providing quotes, planning flights and conducting market research".
Her job is especially rewarding when she secures big cargo requests on the flight. Joanna wishes that it was more widely-known that the aviation industry is for everyone;
"It is a very male-heavy industry, but women need to realise it is equally suited to them too".
She wants to spread the word that "The aviation industry provides fulfilling roles for both men and women. No two days are ever the same, the environment is fast-paced and you should definitely go for it!"